Hello, Gourmet
AN APP THAT GIVES YOU
More wine.
Less chemicals.
More bees.
Wine rated to preserve your health + the environment.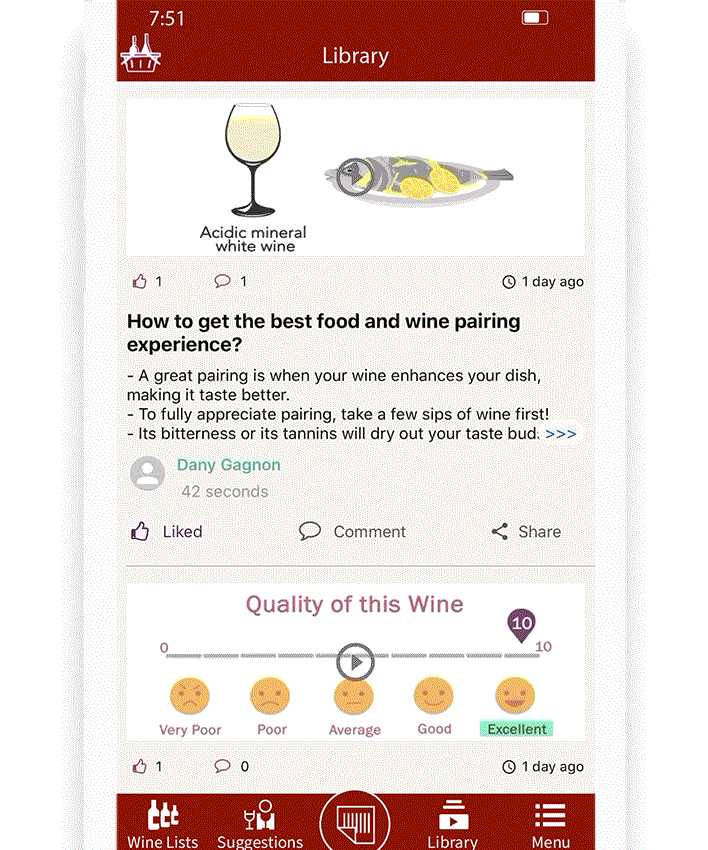 WE RATE
How do we RATE the quality of your wine?
First, we look at where it comes from and who produced it. Is it from a manufacturer or a passionate winegrower?
Were the grapes homegrown, or purchased?
Were chemical substances used to increase production, or was the grower true to his vineyard
Is your wine mass-produced, or from a small production?
You see, you can clearly prove the quality of a wine.
WINE A BEE™️, the App that provides you with the facts, so you can make a healthier choice!!
YOU LEARN
How to get the best pairing?
A great pairing is when your wine enhances your dish, making it taste better.
To fully appreciate pairing, take a few sips of wine first!
Its bitterness or its tannins will dry out your taste buds, open its pores, leaving them dehydrated
Feed them with a juicy red meat of equivalent intensity as the wine and both flavours combined, will simply delight your taste buds.
Same experience with an acidic mineral white wine, paired with fish.
It replaces the lemon and salt that would naturally enhance it but with more complexity and flavour than a lemon.
WINE A BEE™️, the App that
teaches you great pairings, so you can enhance your dining experience!!
WE DELIVER
Ordering wine made easy
Most people don't have time to learn about wine.
To help out, this is how WINE A BEE™️ works:
When you start using the App, it will remember; the type of wine you prefer where and when you usually buy it.
Perfectly match suggestions will be sent to you when it's most convenient.
WINE A BEE™️, so you can spend more time doing what you enjoy!
Interested in learning more?
Download our FREE WINE-A-BEETM mobile App now and get the best wines delivered to your door.
TESTIMONIALS
What our customers say
"Wine a bee definitely is the best app available to learn more about your own taste and enjoy quality wine. It helped me discover that great wine can be affordable too!"
"I love this app! As a relatively new wine aficionado, the app is allowing me to discover good quality wines and allows me to keep a record of those I like and even gives me suggestions to fit my taste! This way it's easy for me to keep tabs on my favourite wines and helps me explore other ones as well. They keep updating it with new functionality as well which is great!"
"Finally, an application that is worth it! It improves with each update. An opportunity to choose a quality wine with precision and finesse is priceless."
EBOOK
10 essential tips about Wine & Tasty Food™️ (WTF)
How to maximise your wine skills and appreciation with some SIMPLE tricks.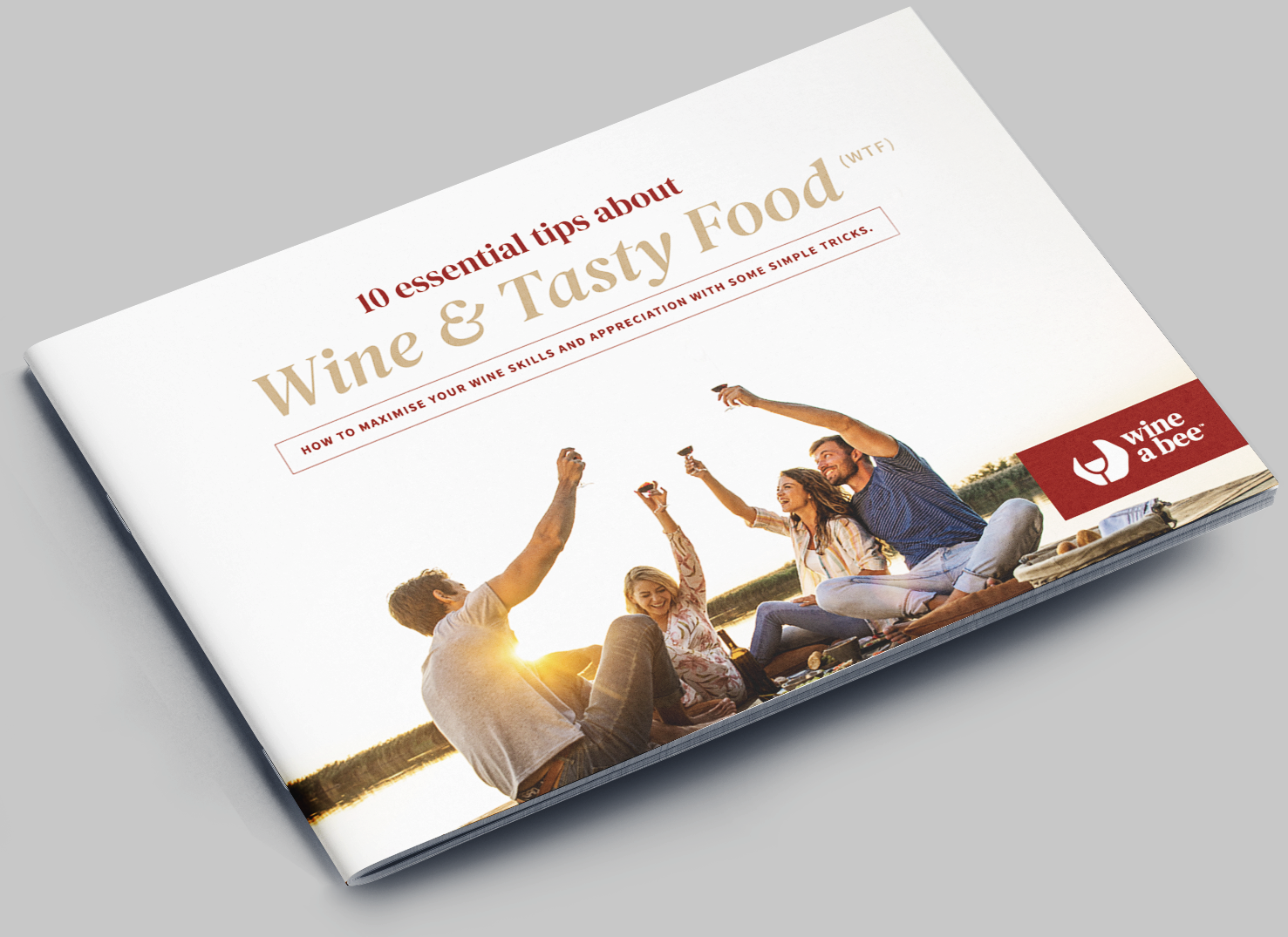 Is the App really free?
Yes. The In-App Purchasing Avance and Pro Plan are mostly more details about the different wine + some more functionalities for the Suggestion page. Besides that, the FREE version is free forever and with no advertising. You're welcome! ;)
Get awesome tips + inspirations about wines, food and healthy living.